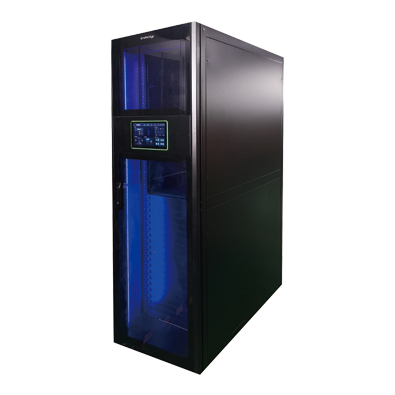 "Dimension-X1" modular data center
HQ-M Series modular UPS combines the technical characteristics of traditional tower model with the modular requirements of modern computer room, which ensures the high reliability of the system while realizing the modular design.
View More
Overview
"Cloud computing + edge computing" has become a new data processing mode. Many micro / small IDC are distributed on the network edge side close to users. Avida's "EconVal E" single cabinet micro modular data center deeply integrates the infrastructure products of the data center, taking the cabinet as the carrier, combining with the distributed power system DPS (or UPS + maintenance free lead-acid battery) and power distribution system. In order to provide customers with a simple, practical, safe and reliable equipment environment, a number of subsystems, such as rack type variable frequency air conditioning, emergency ventilation, monitoring, fire protection, are integrated in a closed cabinet. The integration of installation and service can reduce the difficulty of computer room planning and improve the experience of IT infrastructure.
Value of Customer
intelligent management

Built in powerful monitoring and management system, equipped with 10 inch large color touch screen, it can directly read the temperature and humidity, UPS, air conditioning, power distribution and other parameters from the display screen; it can view the health degree and PUE value in the cabinet in real time; it can also remotely monitor the operating parameters in the cabinet, and can be connected to the superior monitoring platform.

01

Energy saving

The fully closed cold and hot channels, together with EC variable frequency rack air conditioning and high efficiency UPS, can save more than 30% energy compared with the traditional small data center construction mode.

02

Save space

With integrated design, the floor area is only 0.72 m2, saving more than 40% compared with the traditional construction mode; DPS can also be selected, which can reduce the floor area and weight by half compared with the traditional UPS + lead-acid battery, so as to improve the installation probability of business equipment.

03

Safe and reliable

Closed micro environment, less dependence on the surrounding environment, dust-proof, anti-noise; to ensure the reliable operation of " EconVal E ", equipped with emergency fan, smoke, temperature, access control to provide protection for the overall operation, linkage fire.

04

Rapid deployment

Factory production and assembly, site rapid installation, according to the load can be quickly expanded.

05
Solution
Recommended plan: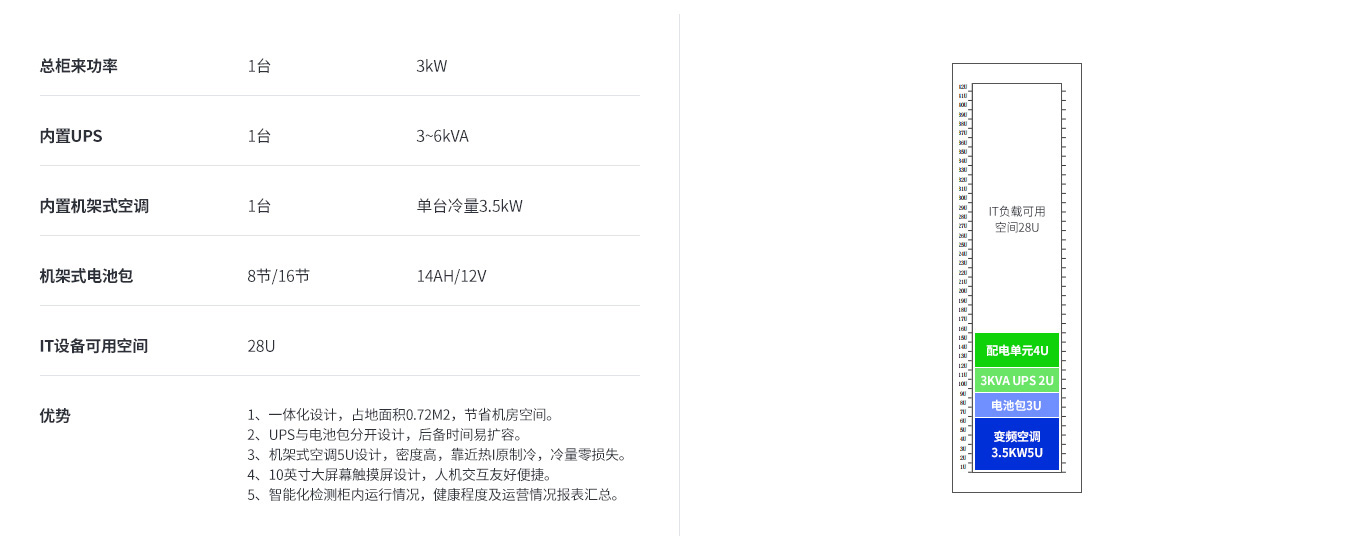 Recommended plan: