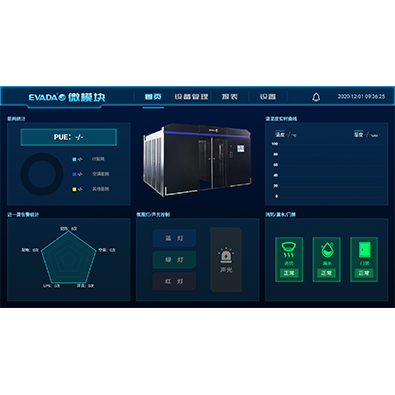 Dynamic environment monitoring
The monitoring system has the characteristics of light configuration, strong access and high reliability. It can centrally manage all the power, environment and refrigeration equipment of the data center, and integrate the security systems of mainstream brand access control and video. Through distributed collection, it can meet the needs of networked monitoring and management of multiple computer rooms, and let the operation and maintenance personnel of the data center control the operation safety of the computer room anytime.
Related cases

Centralized monitoring
Centralized monitoring
Multi computer room networking, power, environment, refrigeration, security and other equipment, unified real-time monitoring;
1
remote access
remote access
It supports client, browser and app, which makes it convenient for users to access the system at any place and know the monitoring status of the computer room at any time;
2
Fault warning
Fault warning
A flexible threshold strategy is adopted to remind the equipment before failure, so as to restrain the failure to the greatest extent;
3
Alert notification
Alert notification
Multiple channel alarm notification, flexible combination of sound and light, SMS, telephone and email notification, and hierarchical push notification strategy, so that the operation and maintenance personnel can know the fault in time;
4
Energy efficiency statistics
Energy efficiency statistics
The real-time statistics of energy consumption in the computer room can be transformed into the intuitive PUE index, so that the operation administrator can master the energy efficiency of the data center.
5
Report analysis
Report analysis
Strong report configuration ability enables operation and maintenance personnel to directly operate office tools to make personalized analysis reports;
6